5 Things That Should Be on Your Fall Content Calendar

April Klazema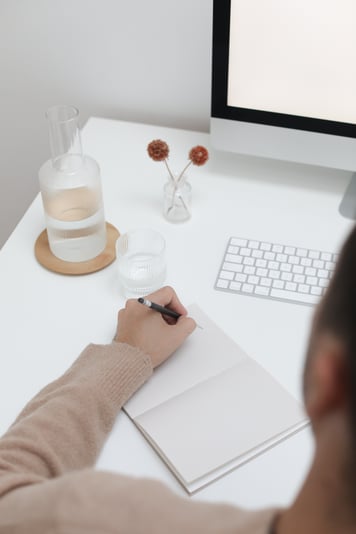 Summer is quickly coming to an end and shorter days, cooler weather, and fall holidays are right around the corner. The beginning of the new season is a great time to look at ways you can get ahead and finish the year with a bang. When it comes to your content marketing, there are some simple steps you can take to set yourself up for the results you want throughout the autumn months.
These are the tasks to fill your fall calendar with now.
Establish a schedule
If you want to overcome your content marketing challenges, the best way to do it is to create a plan that works for you. Create a fall content calendar and stick with it to make it easier to keep up with your blog, social media activities, and other content tasks. Be realistic–don't overestimate the amount of time and energy you can dedicate to these jobs. Also, be consistent; having a schedule only works if you follow through.
Find inspiration
If the content you've been creating doesn't excite you, it's not likely to excite anyone else, either. You want your content to motivate readers to act, so tap into the endless sources of content inspiration available online.
For tons of ideas, check out marketing materials, press releases, trade shows, survey results, customer questions, social media posts, and even community and national news stories. Find what's interesting and relevant to your audience and run with it.
Take advantage of seasonal topics
Depending on where you're located, there are most likely lots of fall traditions and activities that are relevant to your target audience. Look for ways to work these topics into your content to engage your readers and help them relate to you in a new way.
Think of fall topics and activities that matter where you live, such as fall weather, back-to-school shopping, football (and tailgating!), Halloween (candy, parties, recipes, costumes), and changing leaves (photography tips, perhaps?). Interesting topics are everywhere if you look closely. Fall is also a great time for DIY how-tos.
Take a look at the calendar
You're aware of the big holidays in November and December, but don't overlook the lesser-known days in the fall that are great content opportunities. For example, September 22 is the first day of fall, October 5th is Do Something Nice Day, November 2nd is Book Lovers Day, and November 11th is Veterans Day. With a little digging, you can find lots of noteworthy days to work into your content plan. As long as they're relevant to your audience, they're fair game.
Start building holiday buzz
The holidays may seem a long way off, but they'll be here surprisingly soon. Once your content calendar is planned out, you can focus on your other holiday marketing plans. Of course, you know the major traditional holidays, but don't forget the popular shopping days that get the season started: Black Friday, Small Business Saturday, and Cyber Monday–all great opportunities for promotion. Talking about these days rather than just major holidays is a good way to get your customers to start thinking about the upcoming season.