Build Your Blog Content Writing Strategy With Seasonal and Trending Topics

April Klazema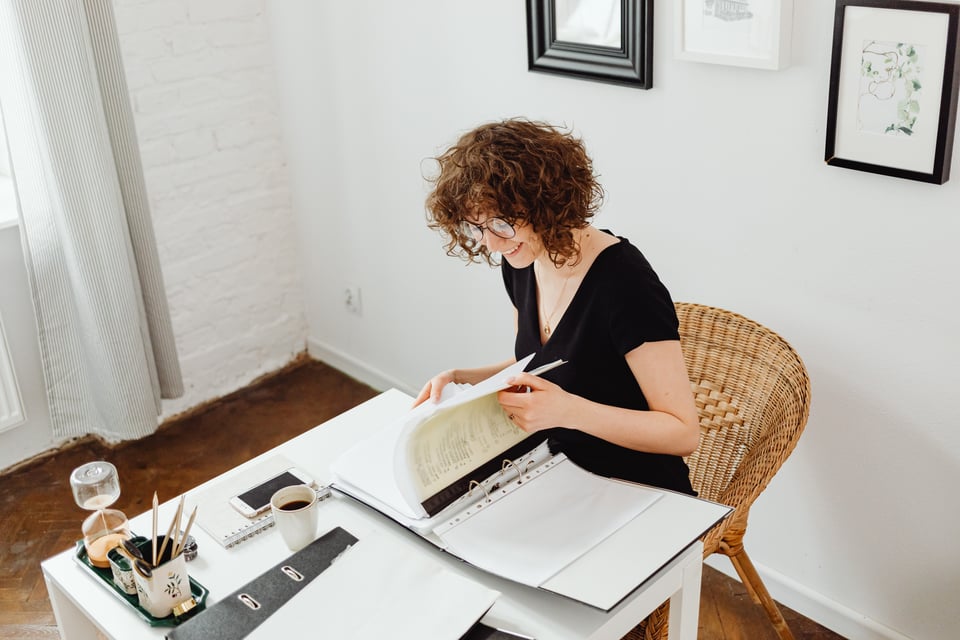 IIf your blog doesn't feature seasonal content, you're missing out—that's just a fact. Evergreen content is necessary, but it can also bore readers if they never feel an urgent, timely, or immediate connection to what you publish. Tapping into the seasons and putting your finger on the pulse of today's trends for inspiration are not optional efforts. If you want to see measurable success from investing in blog content writing, you also need to keep your blog relevant for ALL readers—existing followers and new audiences alike.
In one study, 26% of businesses said that following trends in their industry contributed to higher sales. Another 20% said customer-driven trends fuel sales spikes. By factoring seasonal and trending content into your blogging plan, you can capitalize on these patterns.
How? It's not just about following the four seasons. These tips can help you start building a better blog that stays relevant all year long.
Dive Into the News for Inspiration
Need an easy way to start figuring out blog ideas that can help you tap into trends? Explore news related to your industry or niche. Look for topics that you can tie back into the products or services you offer, directly or indirectly. Ask yourself: "how can I educate my audience?"
Go beyond just reiterating the news—analyze it and tell your readers what it means for them.
Peek at What the Competitions Talks About
Are you getting left out of an important conversation? Looking at what your competitors post is one way to understand which topics might be on an upward trend in your space. Ideally, you'll get there before them—but even if you don't, "better late than never" is true for blog content writing. Besides, isn't that an opportunity to do better than your competition, anyway? Make it a point to conduct periodic research and scope out what your rivals write about.
Look to Social Platforms and Q and A Sites for More Topics
Yahoo! Answers might be gone, but its legacy lives on. Sites such as Quora provide fertile ground for gathering ideas for trendy topics so that you can see what real users want to know right now. Following buzz on social media, especially on trend-setting sites such as Reddit, can help you find opportunities to tie related content into your brand.
This is a powerful way to tap into seasonal topics, too—remember, "seasonal" content is more than well-wishing fluff around the holidays. There are many cultural "seasons" to consider: wedding season, beach season, pumpkin spice season—certain trends come back around each year. See what people talk and ask about and build content around answering those questions.
Build Seasonal Content Into Your Calendar Early
When planning your content calendar, keep in mind that seasonal content—especially pieces related to holidays—should run slightly ahead of the real calendar. Capture interest while it's rising and peaking, not when it's too late. You can slot in trending content when it's relevant and sensible. For seasons that come around like clockwork each year, you should know early on what you'll discuss.
For example, Google notes that in one year, search traffic for the term "Black Friday" jumped by more than 1000% compared to normal during the months of November and December—before the numbers drop off a cliff until next year. It's not hard to see that there is huge potential for driving clicks and generating leads if you anticipate that seasonal traffic.
Avoid Content Produced for Its Own Sake
Seasonal blog content writing is a plus, but it requires more than superficial planning and effort. Don't make posts just to have "something, anything" seasonal. A law firm sharing generic spring cleaning tips is fluff. That same firm sharing tips about fireworks safety and insights related to personal injury law? That makes sense.
Without timely, relevant content, even a blog filled with valuable evergreen articles is stale and out of touch. By engaging with a wide range of sources for inspiration, structuring your calendar smartly, and producing content that relates back to your brand, you can start to make trending topics work for your business.