Our Biggest SEO Writing Takeaways From 2022

April Klazema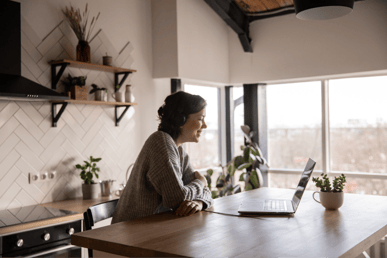 With another year heading into the history books, it's a time for reflection and resolution. The online world never sleeps, though, and it hardly even slows down for the holidays. That makes now the perfect time to start thinking about looking forward to 2023 and how your brand can work towards bigger successes or build upon the progress you made over the past year. With that in mind, we've been doing some reflections of our own—and we've come up with our most important takeaways about the SEO writing landscape we saw in 2022.
From changing guidelines for how search engines rate and rank content to the increasing effectiveness of more locally targeted content, this year had many lessons to teach the attentive. What ideas and strategies should you carry forward into the new year based on what 2022's results say?
Longer Content Continues to Be King
Short, rapidly digestible content still has its place online, but for serious search users, in-depth answers are what they want most. That attitude explains why blog entries today clock in at almost 70% longer than they were eight years ago. The length of the average post has climbed to reach about 1,400 words today, and in the B2B space, posts are even longer. Content that reaches or exceeds 3,000 words is not uncommon, and it continues to rank well. Effective SEO writing today must factor in this preference for length.
Google's EAT Doctrine is the New Benchmark for Quality
"Expertise, authoritativeness, and trustworthiness," also known as EAT, are currently sitting at the center of how Google evaluates the quality of results. Thinking about achieving and expressing these values in your content is not optional—it's a key to producing content that resonates with users, too. When you write with the EAT principles in mind, you can push your brand closer to thought leadership.
Localized Landing Pages Have Staying Power
Landing pages are a powerful tool already, but can they be better? New data says yes, and it's why so many businesses have ramped up investments in diversifying their landing pages. Instead of trying to make every landing page as big a funnel as possible, there is clear value in targeted landing pages to specific locales when it makes sense for your business model. In one case study, a cleaning company operating franchises nationwide generated a whopping 75% of its entire organic traffic load through localized pages.
Reader Wants Advice and Guidance, Not the Hard Sell
If 2022 showed us anything, it's that readers are extremely eager to learn—and blog content is one of the best ways to offer quick tips and easy-to-follow guides. According to SEMRush, content with the word "guide" in the title and provided real tips earned three times more organic traffic than the average post. Rather than focusing on an intense push to convert in your posts, create content that educates, informs, and helps. The conversions you want will follow in the wake of such content.
Good Content Drives Better Interlinking
When you publish good content from the word "go," it makes people want to share. Using partnerships with digital publications and other businesses to build backlinks is still important, but earning more interlinking opportunities starts with good writing. A business can take hours of work to earn an interlinking opportunity. Why not take advantage of the power of social media channels in 2023 to earn valuable shares?
Setting Yourself Up for Success in 2023
Every year, the way we use and interact with the internet changes—sometimes a little, sometimes a lot. As user behavior and expectations evolve, so too must SEO writing change and adapt to produce positive results. When you think about how to create or continue successful campaigns in the new year, don't overlook the lessons learned and trends observed from 2022. Instead, make a resolution that's easy to keep: follow the data to give readers what they really want.