The Web Content Checklist: 7 Essentials

April Klazema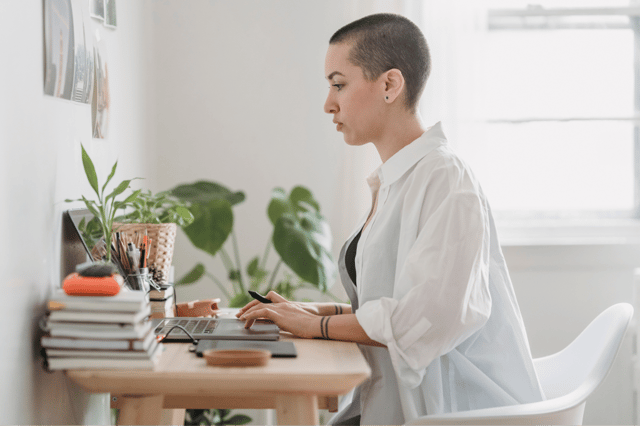 Ever feel like your web content strategy is just missing something?
As with the nagging feeling that you've left some important task unfinished before a big event, building a new website can make you feel as though you haven't done all you need to launch. There are many types of web content that make for a successful, marketable site. Whether you represent a law firm, act as a B2B manufacturer, or run a retail ecommerce business, the right web content makes a massive difference.
That difference comes not just in how effectively you might rank on Google but also in how users perceive your brand and interact with your site. Without all the appropriate elements in place, you might be ashamed to report high bounce rates, low amounts of time spent on-site, and even a lack of engagement with your calls to action regularly.
Know what web content you need before you go too deep into the project can make the process much simpler to navigate. Let's run down the checklist of the key page types that your site needs to succeed today.
Homepage
Okay, obviously, you should have a homepage. That's a no-brainer. The trouble starts with the question, "What should I put on my homepage?" The right amount of content—and the right subjects—will make a difference in engaging a user. Your homepage needs eye-catching content that communicates facts faster and encourages users to start clicking further.
About Page
Everyone likes to know who they're dealing with online, and that's true especially for dealings with businesses and brands. An "About" page is your chance to tell your story and give the audience an elevator pitch on what makes your brand special. For organizations such as law firms, these are also excellent spaces in which to introduce the key figures in your business. Let users see and understand you.
Frequently Asked Questions
Do you run a business that fields a lot of questions about the same subjects, or are there valuable opportunities to provide education related to your services or products? FAQ pages are the answer. More than just an excellent tool for SEO, a concise, well-written FAQ page showcases your customer service capabilities before a visitor ever interacts with you directly.
Contact Us Page
How will people get in touch with you? Do you want emails, chat messages, phone calls, or all of the above? Whatever you decide works best for your strategy, your contact page needs to be a part of the gameplan. Although typically not a content-rich page, you still want some copy that will reinforce a user's decision to follow through with submitting an inquiry.
Landing Pages to Drive Lead Generation
Landing pages remain one of the best tools for targeting specific keyword strings and long-tail phrases—not to mention they're a pretty potent tool for local SEO targeting, too. Good landing pages require in-depth keyword and competition research plus solid topical planning. These aren't just set dressing—if a user lands on one of these pages, it should drive them to act.
Service and Product Pages
If you're running an ecommerce business, you'll want rich product pages that go beyond the basic info sheet supplied by the manufacturer. These pages are where well-tuned copy can be at its most effective—educating, informing, and enticing readers to make a purchase.
Even if you aren't selling products, service description pages are still essential. Let your audience know what to expect.
A 404 Page
Just for fun, why not come up with unique 404 "Not Found" error page text? It remains one of the last vestiges of old internet humor—back when "under construction" banners and auto-playing music were closer to the norm. This slight dash of personality, though not essential, can still tie into your brand voice—even if (hopefully) only a few users ever see it.
Find Support to Meet Your Goals and Strengthen Your Growth
A website can be more than the sum of its parts—it can be an experience that users return for again and again. Putting those parts together isn't always easy, and it can certainly prove time-consuming when you don't have the internal resources to devote to the detailed, targeted content production that effective website building demands.
Does your internal team need help producing web content that grabs attention and aligns with your strategy? Klazema Communications can help. From single pages to entire website content production projects, we can help your business handle this mission-critical task. Get started with a strategy today.