Tips for Writing SEO Friendly Content That Still Engages

April Klazema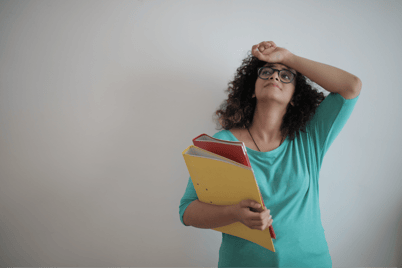 How do you strike the right balance between search optimized content and writing that makes readers want to engage? It's not always easy, but finding that balance is essential—otherwise your campaigns can and will stumble. With over 200 factors going into Google's considerations for how to rank a page, it's virtually impossible to account for all of them in your design and content production. However, there are still things you can do to have a big impact without upsetting the balance between SEO and user needs.
Let's consider a few effective tips for writing SEO friendly content.
Back Up Keyword Research with Audience Insights
Knowing which keywords to target is only half the battle, and the strategies you might use for paid advertising don't always apply. You know you have to combine effective keyword selection with identifying the right audiences. What does that mean for you in a real-world sense?
Don't just target the most popular or most difficult keywords. Instead, drill down to an understanding of your intended audience and determine what motivates them as search users. Tailor your content to those users.
Find Common Questions for Better Keywords and Content
Here's one of the easiest tips for writing SEO friendly content: when using audience insights to improve your content, look to Google results pages themselves for ideas. Search keyword strings that are in your wheelhouse and look for the "People Also Ask" box.
Right in front of you is a valuable resource you can use for free to improve your content strategy. Not only do the questions in this box often contain hints towards potentially valuable keywords to target, but they can give you an idea of what interests your target audience right now.
Be Consistent and Have a Schedule
While you don't want to overwhelm your blog with too much content too quickly, you also don't want your page to become stagnant. It's okay to wait between posts to assess how a blog does, but Google, like today's users, is always hungry for new content. A fresh, steady stream of valuable content translates into more consistent rankings.
Consistency matters in more than your posting schedule—it must extend to the way you write your content, too. If users encounter wildly different voices every time they land on a new article, can you easily build trust with them? Not likely. A consistent voice builds your brand persona and makes your blogs more engaging.
Use Digestible Article Formats
Love it or hate it, the listicle format is here to stay for one simple reason: it works. Not only is it perfect for slotting keywords into headings and peppering other terms throughout the content, but it fulfills the true desire almost all users have when searching online—skimming.
Most people won't absorb everything in an article right away, so make the main points easy to find. Listicles and other articles that break out the main ideas into separate sections are right at the intersection of effective SEO and user friendliness.
Nail Down the Right Length for Content
Article length matters, and the length of the best-ranking articles has steadily grown for years. However, that doesn't mean every article you post needs to be a deep dive. Remember: users want quick, digestible content, so you'll need to find the length that works best for your brand.
In recent analyses, the content that most often ranks in the top spot for Google falls around 1400 words. Experiment with different lengths to see what nets the best response from your own audience.
Creating a Structure for Your SEO Success
Incorporating these tips for writing SEO friendly content into your strategy is your first step towards balancing the competing priorities of today's digital marketing landscape. However, it's only a first step—you'll still need to pay close attention to your metrics and make adjustments. What works for your audience today might not work tomorrow. Staying on the cutting edge requires a consistent investment of time and effort, not just today but for the lifetime of your campaigns.