5 Best Practices for Content Writing on Social Media

April Klazema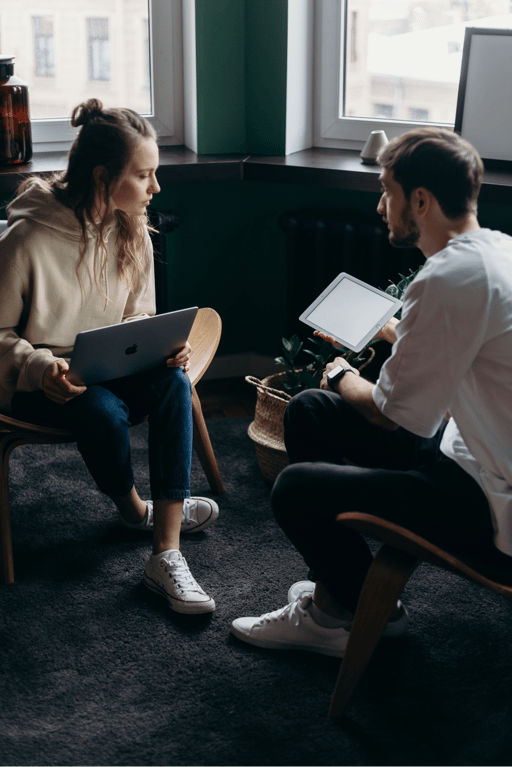 A well-curated social media presence is a major asset to any marketing program—but what does "well-curated" really mean? It's not only about the content writing that you post on your channels, though that is definitely critical. How you post, and how you approach the potential benefits of social media, will have a major impact on whether you sink or swim on social.
Social media can be a challenging and daunting space to operate in, even for a well-established business with strong content plans and execution on other platforms. What are some of the best practices that your team must keep in mind to rack up likes and shares?
Tailor Your Content Writing to Each Platform
Posting the exact same content on every platform is boring and repetitive. Users notice—especially given the diverse nature of social platforms today. Longform content that performs well on a site such as LinkedIn might generate almost no engagement on a Facebook page. Likewise, short and punchy content that performs well on Twitter will be too sparse to grab attention in other spaces. Understand that you'll need to post a wide variety of content types.
Don't Hoard Your Content
It's natural to worry about running out of things to post—but you can't use that as an excuse to hold back your content. A steady, measured stream of new information is what keeps social audiences engaged. If you post irregularly, you'll miss opportunities—and beyond that, you will struggle to maintain an engaged audience, as users will drift away if you go dark. Keep a well-planned content calendar stocked with options to keep the flow steady.
Keep Your Voice Consistent
The audience you engage on one site might be very different from the users following you elsewhere. Fine-tuning your voice along with the structure of the content writing on each platform is crucial to developing a following that trusts your brand. However, you should strive to keep the tone, word choice, and general feel of your content writing the same. A user who interacts with your brand's content on multiple platforms should feel that they've had a consistent experience.
Post at the Right Times of Day
Here's where research and planning come into play. When should your content go live? Try to time it around when your audiences are most likely to actively use the platforms. According to Hootsuite, you can start by using some of the most universally-used social media hours: the middle of the week around 10 a.m.
Best times to post will change based on your niche and your audience. Knowing when to scale back or scale up content during the year because of holidays and other events can save you time without sacrificing engagement. Use built-in platform analytics or engage a third party to help you post and track your impact.
Be Hyperaware of How You Engage
Most businesses think of social media as a one-way method of communication—they share content and then let users interact with it. However, increasingly, brands have targeted and direct interactions with consumers (such as on Twitter) to drive engagement and generate good PR.
Be aware that such strategies are minefields. If you choose to do more than post content, have a strategy and strict guidelines in place surrounding your follower interactions. These actions will speak loudly about your brand and could impact brand perceptions a lot more than your pre-planned content writing.
Escape the Hassle of the Social Cycle with Klazema Communications
Social media moves at a breakneck pace and the techniques that work today won't fly tomorrow. Instead of stressing over how to find hours for your overworked in-house staff to produce the steady stream of content writing that you need, it's time for an alternative.
Get your social media content writing from Klazema Communications. It's an easy way to unburden your business without sacrificing the value of social media. With a deep understanding of today's social media marketing and an excellent command of tone and style, we can help you communicate more effectively with your online audiences.
Connect with us now and ask us to support your social strategy with tailored content writing, social media plans, and even hands-off social posting and scheduling to maintain a consistent content stream.