5 Ways Hiring Professional Content Writers Benefits Your Company

April Klazema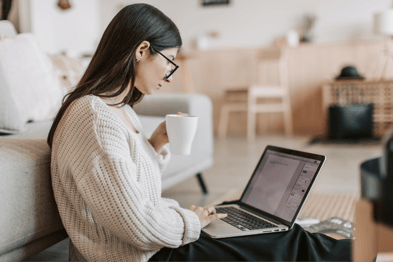 If you're like most business owners, writing is not at the top of your to-do list. Even if you can do it all–and do–you may find that writing is a task that you tend to put off until "later." Does "later" ever come? Optimized content for your website is extremely important for search engine rankings, helping people find your website, and powerfully conveying to your audience what you can do for them. Writing can deliver these benefits and more–if it gets done.
Here are five ways hiring professional content writers can benefit your company.
1. More time to focus on important tasks
Quality content is essential to any business seeking a strong online presence, but if writing–or even the idea of writing–stresses you out, and you don't have existing employees who can handle the task, it's time to hire a content writer. Professional copywriters can add a lot of value to your website. When you're running a business, you have many different balls in the air, and doing everything by yourself usually isn't feasible. Hiring writers allows you to focus on what you're good at while professional writers handle your content needs.
2. Attract and keep the attention of your website visitors
Professional writers can make your web copy more engaging while ensuring that it is 100% unique and optimized for search engines. Having someone visit your site once is good; having that visitor come back repeatedly for valuable content is much better. That's the goal of content marketing–to make sure your audience knows that they can find the information they need on your website, and share your site as a resource for others, too.
3. Up-to-date website content
Today, updating a website is easy; it's just a matter of a few keystrokes and clicks, and your audience knows this process. When you let the information on your website stagnate, they feel let down, especially if they have come there specifically for new content. People will check your website first for important information about new products, events, hours, and more. When you have an SEO strategy in place that includes working with content writers, it's much easier to keep your website updated consistently, which makes it much more attractive to search engines.
4. A unique style
When one person writes all your website content, its pages will reflect a consistent voice. Keeping your voice consistent provides a better experience for your visitors and helps your audience become familiar with your brand, mission, and values. When people know what to expect from your content and easily find what they're looking for, everything that you publish online will make a bigger impact.
5. More sales
Publishing reliable, relevant, and valuable content demonstrates your company's expertise, helping you to earn the confidence and trust of your readers. Once a prospective customer learns that he or she can trust what your website says, that visitor is more likely to trust you and your advice, too.
Hiring professional writers helps to ensure that your website fully highlights your capabilities and displays your brand in a light that will make prospects more likely to become customers.