5 Reasons to Outsource Your Content Creation

April Klazema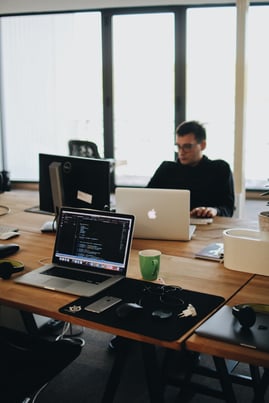 No matter what business you're in, your success depends on a strong online presence to help you reach your target audience and build brand awareness. Content marketing is all about getting your content in front of the right people at the right time in the right places. Content marketing is extremely valuable–but only when it's done right.
Your content must be high-quality, and producing high-quality content on a regular basis takes time. For this reason, many businesses choose to outsource their content creation to professional writers. Here are five reasons to outsource yours instead of taking it on in-house.
1. To Save Time
Developing content is a time-consuming proposition. It takes research and skill to craft a great post. Many business owners understand the need to publish good content consistently, but few have the time to do so and also run their business.
2. For Consistent Content
Not having enough time or resources to create content consistently (in quality and quantity) often means marketers don't publish as often as they need to. If you don't have a content calendar that you follow reliably and your content ends up published sporadically, your audience is more likely to lose interest and seek the information they want elsewhere. Outsource instead, and you'll receive a steady flow of quality content while freeing up time to take care of your other commitments.
3. Industry Expertise
Professional content creators can provide you with high-quality, well-researched, highly relevant articles. Content creation services typically have teams of skilled writers, including those with expertise in specific industries. As industry experts, they can produce engaging, informative content written by someone who is familiar with the subject matter.
4. Writing Isn't Your Strong Suit
Just because someone is a capable entrepreneur doesn't mean they're automatically an amazing writer, too. Poor grammar and typos can ruin your brand image. If you lack confidence in your writing skills and fear you might make errors in spelling or grammar, it's a smart move to leave it to the pros.
Experienced writers and editors can help you keep up the quality of your online presence by delivering superior content that suits the style and tone you want for your brand. They'll also run all content through spelling and grammar checks and plagiarism software before handing it over to you.
5. To Save Money
Outsourcing your content creation can cost far less than hiring an in-house writer to produce your content. Furthermore, hiring one full-time writer wouldn't give you the variety of expertise, knowledge, and skills of a content creation team. You'll access a broader range of perspectives and styles for less money by outsourcing.
If you would like to work with professional content creators to ensure that your content is produced on time and is always top quality, outsourcing may be exactly right for you. Contact us today to get started.