Creating Effective Seasonal Content

April Klazema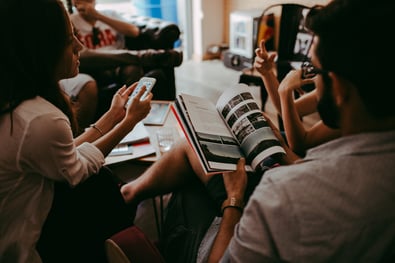 Seasonal content is an integral part of marketing for almost all businesses. Industries everywhere leverage holidays, changing weather, and other annual variations to market their services and products. Publishing seasonal content can help connect you with your audience and the various problems, needs, and emotions they experience throughout the year. It can also be a great way to add fresh content that attracts search engines.
The trick is to be able to determine when and how to publish seasonal content for best results. Here are some things to keep in mind when creating seasonal content.
Timing Matters
In fact, it's everything. One of the most important things about successful seasonal content is that it goes live before specific target dates. Too often, marketers fail to give themselves enough time to plan and end up scrambling to create and post content at the last minute. By the time they carry through, the opportunity may be gone. Be sure to give yourself plenty of time to research and create unique, relevant content that stands out. A good rule of thumb is to plan out your seasonal content calendar at least four months ahead of time so you don't get caught off-guard.
Be Creative
Not all holidays or seasons are appropriate to create content around based on your business and industry. However, even if a particular holiday does not seem like it will work for your content strategy, don't be hasty–there may be hidden opportunities. For example, a vehicle tire or maintenance shop might build content around summer or winter, when people are planning summer road trips or shopping for winter tires. Taking it a step further, how about Valentine's Day content that reminds people to have their cars serviced to ensure a fun night out with their significant others with no worries of breaking down?
Pay Attention to Headings
Once you've planned ahead for your seasonal content and identified opportunities to leverage it, the next step is writing it. As with all content, write for your audience first, providing the information they want–and write for search engines second. Keep in mind that people who are deciding whether or not to read your article will browse the headings to find the sections relevant to them. Make your headings attention-grabbing and keyword-rich, and if you use professional content writers, make sure they do the same.
Consider the Competition
There's a lot to learn from paying attention to what your competitors are doing. Notice when they publish seasonal content, the type of content it is, and which seasonal elements they aren't taking advantage of that you might be able to leverage. This knowledge is important to have when coming up with your own seasonal initiatives—and it's also a good way to learn what to avoid.
When you incorporate these elements of creating seasonal content, you can better take advantage of the year's variations whether the changing seasons or the holidays. Be creative, plan strategically, and engage with your audience, and your seasonal content can be a powerful way to extend your brand's reach.