The 6 Worst Mistakes You Can Make in Blog Content Writing

April Klazema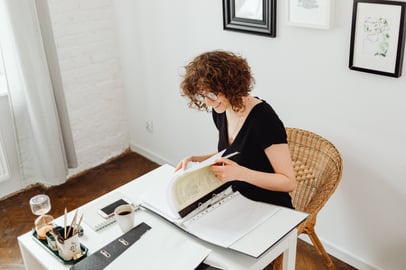 Your blog should be more than just some set dressing on your website—it should be a tool that is fundamental to your online outreach efforts. Blog content writing isn't always as simple as it seems, however. As you delve deeper into the process of building out a presence on the web that can sustain long-term organic traffic generation, you will quickly realize that the production process is tougher than it looks.
Along the way, it's easy to fall into traps that hamstring your blog's web visibility. Making mistakes can damage your efforts in many ways, from reducing the visibility of your posts to actively creating a negative association with your brand instead of a positive one. Here are six mistakes to stop making now.
1. Ignoring the Potency of SEO for Boosting Your Blog
Top blogs have a content marketing strategy in place behind every post. You can't just write whatever content seems suitable, post it, and expect to start raking in organic search results. Ignoring the power and value of SEO is an error that can hamstring your blog from the very beginning—and that could leave you overspending in other areas.
In a survey of top marketers, 70% of respondents said that SEO was better and more cost-effective for generating sales than a strict reliance on PPC advertising. It's clear: SEO must factor into your writing.
2. Using Incorrect and Outdated SEO Techniques
Okay, so you're using SEO—you're all good now, right? Maybe not. Where did you get your insights and techniques? What worked five or ten years ago doesn't always apply to today's digital landscape. In fact, using the wrong techniques could have a negative impact on your ranking prospects. Look for ideas and strategies based on recent, real-world research.
3. Falling Into an Erratic Posting Schedule
Did your blog get off to a fantastic start only to run into a brick wall a few months later? When you're maintaining the responsibility for content production and posting, it's easy to fall out of the rhythm as other business needs demand your attention. Erratic, infrequent posting makes it difficult to develop any consistency in readership—or any traction in search results. A well-planned and consistent content calendar is a must.
4. Making Your Blog Content Writing Too Dense
Your blog isn't an encyclopedia entry or a school research paper. If you fill your pages with niche topics, obscure information, and jargon, it's not going to be easy for readers to get to your core ideas.
A big warning sign that your content might not land with readers is a very high bounce rate. If two-thirds of your visitors leave quickly after arriving, something's not right. Write your content to be as accessible as possible, even if a topic is complicated.
5. Failing to Deliver What You Promised to Readers
Did your title and metadata promise something to readers that's totally absent in the content? You have to deliver what users expect when they arrive at your blog to retain their respect. If you came to an article expecting to learn something specific only to be unable to find that information in the text, wouldn't you be frustrated, too?
Think carefully when you title articles and give readers what they expect—no letdowns.
6. Letting Old Content Fall Off the Radar
Are you letting old blog posts that barely attract attention hang around, taking up space? You're missing an opportunity if you don't polish them up: optimizing old work often yields fresh value. In one study, old blogs that were tweaked, updated, and optimized again reflected a 106% increase in organic views.
Build a Blog That Works For You, Not Against You
There are many steps you can take to build a framework for successful blog content writing. However, rushing quickly into the process or committing to a faltering strategy can leave you spinning your wheels, stuck right where you are. By taking the time to understand both what works and, just as importantly, what is working against you, you can build a strategy that generates the results you want.