Content Writing: What It Is and How Professionals Can Get Involved

April Klazema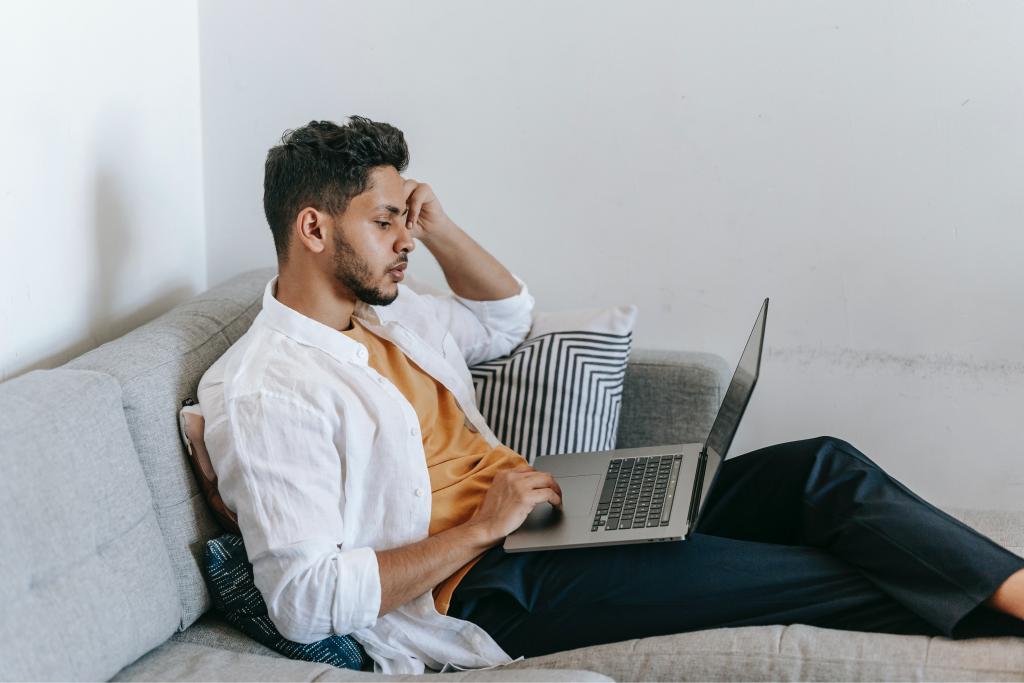 Web users encounter content created by a business for a specific purpose on a daily and sometimes hourly basis. From official social media posts that alert users to a brand-new product or sale to helpful how-to blogs that they search for on Google, content meets users everywhere they are online. There is almost always a purpose and direction behind this content production—not to mention a talented person.
Wondering about content writing or its definition as you map out your career plans? For aspiring and professional writers, breaking into content writing can be an excellent way to develop an extensive portfolio, establish a broad base of experience, and open doors for future opportunities. Nearly 80% of B2B marketing teams report that they invest in this service.
What is content writing all about as a career, and how can you make inroads into this space? Let's explore.
A Quick Content Writing Definition
Content writing by definition is the production of text for a specific purpose online, especially to fulfill digital marketing goals. This type of writing aims to attract readers, provide value, and draw in a company's target audience.
There are many kinds of content that fall under the umbrella of content writing, including:
Blog posts
Landing pages, product pages, and general website content
Social media posts
Product descriptions
Email newsletters and drip campaigns
In most cases, there is another critical element to content writing: search engine optimization, or SEO. Best practices for SEO make it easier for readers to find content that is relevant to their interests.
The strategic inclusion of keywords throughout content writing is a key element of this industry—and a piece of your potential career as a content writer. However, most content writers work alongside other marketing professionals who conduct keyword research and determine the high-level requirement for each piece.
What Makes Content Writing a Fulfilling Job?
For many writers, producing online content is an engaging and rewarding part of their career. The freelance nature of the industry breeds flexibility, allowing writers to adopt a writing schedule that suits their available time and income requirements.
At the same time, the pursuit itself can be intellectually engaging and satisfying. Producing content often means encountering a wide variety of topics across many industries. For professionals who love to learn and challenge themselves, content production can be a gateway to discovering more about the world while building a robust portfolio of successful work.
Getting Started: Finding Jobs and Writing Samples
Finding opportunities to apply for content writing positions isn't hard. In fact, it's easy to use popular freelancing sites to connect directly with clients who need content. However, some writers have discovered the significant advantages of working with an agency instead of taking on individual freelance content positions.
An agency handles client acquisition and management for you while you do what you do best: produce exceptional content. You benefit from more consistent work, clear income expectations, and fewer non-writing admin tasks while maintaining your freedom and flexibility to operate as a self-managed professional.
A sample blog post is usually a strong place to start. Choose an area or industry that interests you and write a blog about a topic such as current events, ongoing and future trends, or promoting a fictional business. Articulate your main ideas clearly and keep your writing concise. Conclude with a strong "call to action" that would motivate a reader to take next steps.
Developing a portfolio of sample work will help agencies or clients to immediately see your value as a team member.
Discover If Content Writing Is the Right Fit for Your Career
For some writers, learning about content writing by definition is inspiration enough to spark interest in joining the field. There is no shortage of opportunities for individuals who want to explore this unique kind of writing.
At Klazema Communications, we're always excited for the opportunity to offer an inroad into content marketing and production to talented writers. If you're ready to take the next step in your writing career, explore our current career postings, or contact us to ask about the process.