The Five Major Drawbacks of SEO Content Writing Services

April Klazema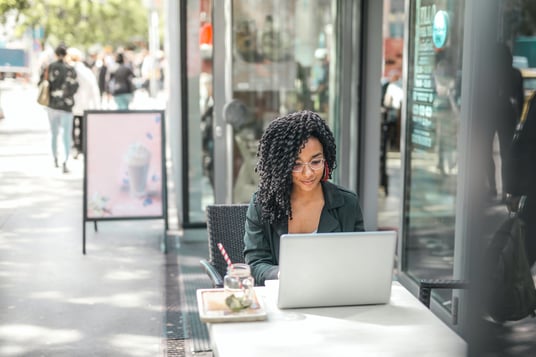 A steady supply of fresh content is oxygen to your online marketing campaigns. Offering value, delivering insight, and encouraging users to act are your key goals in these efforts. Your business needs to act fast and act smart to remain competitive—which means your internal teams may be scrambling to meet tighter deadlines at higher volumes without losing sleep (and their minds).
Working with a third-party service to relieve that pressure is a potential solution, but you may panic about handing over the keys to your content to someone else. While there are a lot of serious advantages to outsourcing, there are some possible pitfalls.
Let's look at five of the biggest areas where your panic over content outsourcing SEO content writing services is genuinely warranted—and how to handle those concerns.
1. Writers Who Don't Fully Understand Your Niche
Inexperience is a common concern for businesses exploring work with a content agency, especially for companies operating in a specialized field. You don't want to trust (and pay) a team that can't represent what your business is about or speak with the knowledge that readers and customers expect.
Luckily, you can avoid such problems when you make the effort to investigate and vet potential partners. A robust portfolio can prove the depth of a team's experience and serve as a conversation-starter to explore an agency's suitability for your project.
2. Surrendering Control of Your Content
You'll always be able to approve content before it goes live through your channels, but the words are still someone else's—even if you ultimately get to present them as your company's own. Especially for businesses that have exercised strict control over internal content production in the past, working with SEO content writing services can make you feel as though you're giving up control over your content.
To set this concern to rest, remember that more capacity for content production is essential for growth—in other words, giving up some control is non-negotiable. However, the right partner can produce content that meets your critical content standards.
Keep in mind that you can still produce some items in-house if they require a unique touch from your team based on legacy experience and knowledge. In these scenarios, your third-party partners can serve as a pressure valve for high-volume campaigns.
3. The Challenges of Balancing Your Budget
Unfortunately, gorgeous content doesn't grow on trees. Your business will need to carve out budget space to work with an agency, especially if you need support over an extended period.
An additional expense on top of what you've already invested in your own team might not feel fair. To mitigate this moodiness, think back to the ultimate purpose: giving your team well-deserved breathing room and a chance to step back, evaluate every campaign, and chart the best way forward with professional help and close coordination. Results and relief are worth the investment.
4. Demands on Your Time for Defining Content Directions
Working with a content agency isn't just plug and play—and you don't want it to be. Your third-party writers will need some help from your business to adhere to an intelligent and well-informed strategy. That means taking time out of a potentially demanding schedule to answer questions and think deeply about your business.
What's the right brand voice for writers to capture? How do you define your brand identity, and which audiences are you trying to reach? As you answer these questions, you'll also have to invest some time into providing feedback on samples and new content pieces. Aren't you busy enough?
It's time to believe that the extra effort is worth the outcome—and it will set your business apart from brands that blindly trust outside agencies to pump out content that doesn't represent them at all. A well-equipped writing team will deliver better content that more closely matches your expectations and boosts your business the way that you want.
As a bonus, defining these parameters for writers can help you recognize aspects of your business that you've overlooked internally—and that knowledge will benefit you in countless other ways down the road, from onboarding new marketing team members to recognizing potential areas for change and growth.
5. Too Many Solutions, Too Little Time
Even when you recognize the benefits, finding an agency can be a daunting task. With so many options on top of the unending need to keep churning out content, you may feel it's not worth the trouble to try to do the due diligence to source a reliable partner.
The good news is that you won't have to look far. We can lift the content burdens on your team and accelerate your marketing campaigns right now.
Finding the Right Partner to Produce Your Content
At Klazema Communications, we have years of experience supporting partners across a wide variety of industries and content types. With SEO content writing services that span everything from basic blogging to complex long-form content, and a team of experienced writers ready for work, we can streamline the conceptualization, planning, and execution of your online content marketing plans.